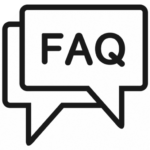 Frequently Asked Questions
Will the oil make me High?
No there is zero to little THC 0.03% which is not enough to cause any kind of high feeling.
Will the Oil show in a roadside drug test?
No just as in road side testing the THC is too low.
What do the numbers mean 500, 1000, 3600 etc.?
These numbers represent the strengths of each oil.
Will the Oil Cure My cancer?
No it will take away the side effects from the cancer treatments. The oil has anti-cancer properties and is an excellent antioxidant but to defeat cancer we advise you on the right supplements and diet. We also refer you to treatments including Hyperthermia and IV Vitamin C therapy.
What dosage do I take?
All first time users will be given a low dose plan for the first week that will be increased under supervision over the next 2 to 3 weeks. All dosage is provided over the phone.
Can I stop taking my current medications?
NO! We can look at weaning you off certain types of medications at around week 4 if you have had a positive response.
How long does shipping take?
If ordered before 2pm (Excluding Fridays and Weekends) most capital cities are next day excluding Perth. Regional area's usually 2 to 3 days and remote area's up to 5 days. Wholesale Orders can take up 7 days as they are usually made on weekends.
Do you offer Empress shipping?
Yes all orders are sent express and you have the options of standard or signature required Express postage.
Will my order be tracked?
All orders are tracked and tracking numbers sent via email as well as tracking details uploaded to your account.
Do you have a shop and can I pick up the oil?
No this is an online store and all orders are placed online or under special circumstances by phone.
How do I know this is not a scam?
We advise people to try one of the samples for this very reason and to also see if the oil is going to be effective. Those with serious conditions will need stronger oil and should contact us first to discuss options.
Can the oil be used for pets?
Yes please click our Pets page button for more information
What Can Hemp Oil Help With?
It's important to understand that there is currently no scientific research proving that hemp oil, in any form, can cure diseases. However, there are numerous case studies and testimonials from patients who have claimed that it has helped them with the following conditions:
– Anorexia
– Anxiety
– Arthritis
– Alzheimer's disease
– Asthma
– Bipolar disorder
– Cancer
– Cardiovascular disorders
– Chronic pain
– Depression
– Epilepsy (seizures)
– Glaucoma
– Huntington's disease
– Inflammation
– Insomnia
– Multiple Sclerosis
– Nausea (emesis)
– Obesity
– Parkinson's disease
– Post-Traumatic Stress Disorder (PTSD)
– Schizophrenia
– Tourette's syndrome